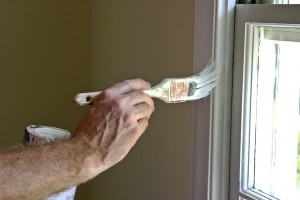 Homeowners often choose drywall because it is easy to mount and even has some fire-resistant qualities. It makes for a sturdy wall surface that you can still paint and wallpaper as easily as you can a more solid wall. What you may not know when it comes to drywall is that it is also easy for a professional to repair. When it comes to ceiling & wall repair, you don't have to worry about a long or complicated process.
What Damages Drywall?
Damages to your drywall can occur in a number of different ways. These are some of the biggest problems that homeowners report:
Cracks
Holes
Ceiling damage
Drywall tape problems
Water leak damage
Fortunately, all of these problems are easy to restore!
How Is Drywall Restored?
The process for restoring drywall is simple. If there are holes, a technician only needs an extra drywall panel, a sharp knife, drywall mud, a measurement scale and paint or texture that can match your wall. He or she measures the hole, cuts a piece of drywall and uses it to create a patch.
Then the repair professional can use joint compound or drywall mud to coat the edge of the hole and to fit the patch within it. Once finished, the drywall only has to dry. Generally, you want to leave it alone for several hours or overnight. Afterward the professional can add more compound to secure it further, and the wall can be painted or retextured to match the rest.
Ceiling & wall repair may sound difficult at first. The truth is that when it comes to drywall, however, it isn't a lengthy or costly process. In fact, repair professionals can be in and out of your home in no time. There are just a few simple steps and then it will be as if there was never an imperfection in your wall or ceiling, to begin with.